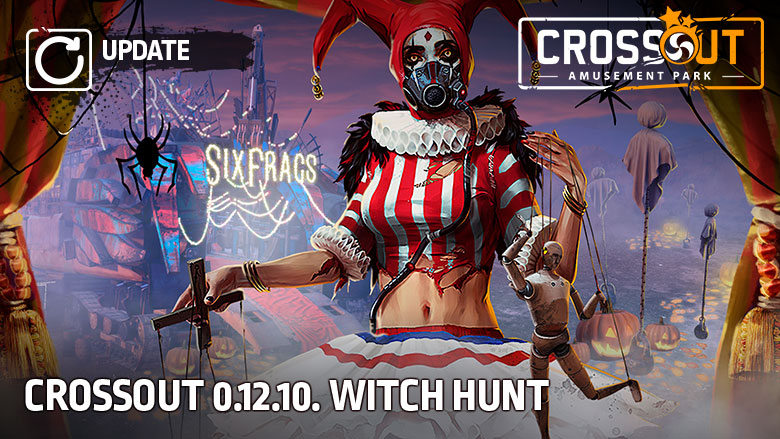 Gaijin Entertainment and Targem Games have their holiday event in Crossout up and running, and it's got all the decorations and spookiness you'd expect from a post-apocalyptic Halloween event.
In the "Witch Hunt" brawl, you'll try to pick up and hold balloons, old-school Mario Kart death match style, and you can run over cauldrons to get buffs or debuffs ranging from invulnerability to a ticking time bomb. For your efforts, you can earn theme park objects and cosmetic items for your vehicles.
The new mode runs until Nov. 8, and you can learn more about it — as well as the Phantom DLC pack with an invisible car — on the Crossout site.