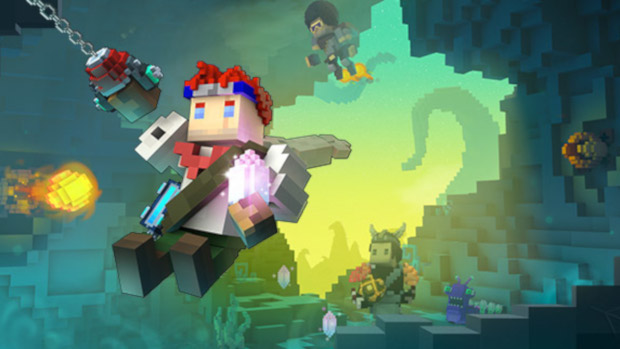 Tomorrow (December 18) Trove players will be able to participate in new combat zones featuring Uber difficutly levels 8-10. The new zones will introduce three new biomes: Cerise Sandsea, Hollow Dunes, and Withered Wasteland. It is here that players will go on the offensive taking out the invaders that have been causing problems on Geode's surface.
The new zones are part of a larger update that includes 5-star dungeons and all new enemies. It also introduces two new stats specific to Crystal Combat. The first stat: Light, is found on Crystal gear. Dark is a stat exclusive to enemies on Geode. Players will need the Light stat to have any chance against these foes.
Also included in the update are a new item rarity, changes to gems, and two new dragons:
Jhorondir, Arms of the Goddess
Phyconidia, Sower of the Sandsea
According to the blog post, these are only some of the things that will arrive when the update hits tomorrow. For more information, players will want to check out the patch notes when they're dropped.