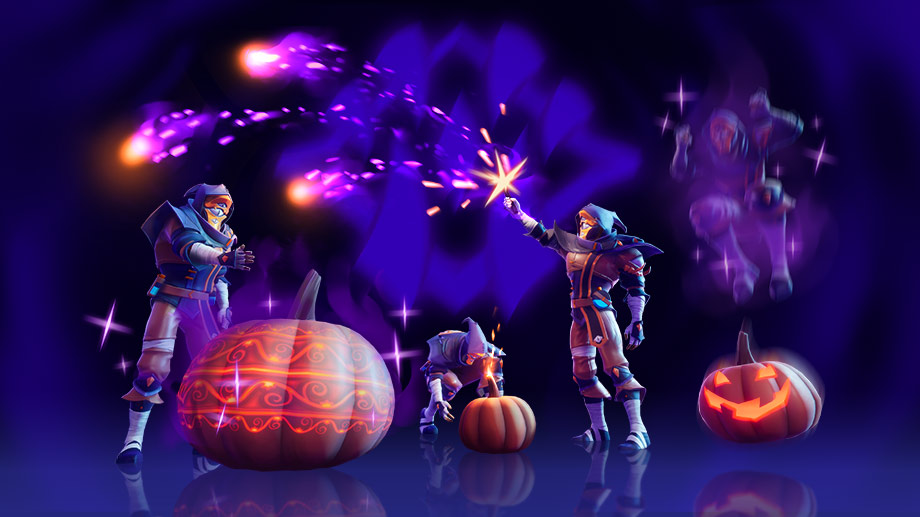 The new Hunt Pass for Dauntless has just gone live, and that means more rewards and … well, that's it. More rewards. What else did you think a battle/hunt pass was for?
The Alchemy of War Hunt Pass is active until Dec. 3 and provides 50 levels of rewards, including new alchemic-themed weapon skins, as well as two bonus loot rolls at the end of each hunt, a 50% boost to Mastery XP, and four extra Vault coins on each Prestige level. If you purchase between now and 10 a.m. Pacific on Oct. 29, you'll also receive the Flash of Courage lantern skin, which can "add a red aether trail effect to your jet jumps."
The free version of the pass also offers rewards, including a new hunter skin, currency, items, and a "Worm" emote. The current season of the Hunt Pass runs until Dec. 3. Learn more about both versions of the Hunt Pass here.
Also on tap is the return of Dark Harvest, which runs from Oct. 26 to Dec. 2, and and transforms Ramsgate "from a fair port city into a mysterious nightscape." The Unseen are lurking about, opening portals and erecting Shrowd effigies on island that you can interact with for a chance to receive Harvest Coins or "something far more lethal" to ambush the unwary.
Your Harvest Coins can be cashed in for curiosities, a new equippable item type — "something between an emote and a supply" — as well as masks and other spooky wares. The Uneseen are also behind a limited-time event hunt, A Nightmare At Nightfall, that kicks off Oct. 29, offers various difficulty levels, and "will put your skills to the test in more ways than one."