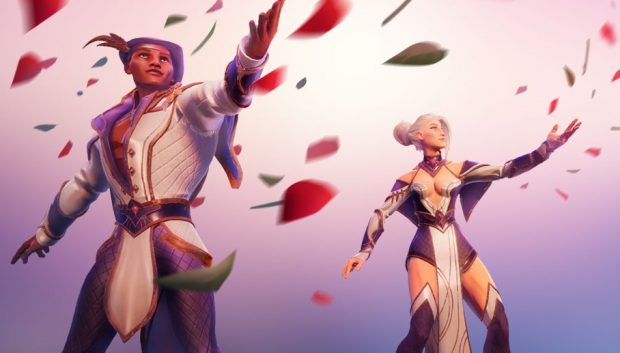 The couple that slays together, stays together. That could be the catchphrase for the Saint's Bond event in Dauntless, which celebrates not just romantic love, but also the love between friends — who like to kill Behemoths for fun.
The primary loot that's up for grabs during the event are seven Saint's Bond skins, one for each weapon. To earn one, you'll have to slay 60 Behemoths before the event ends on Feb. 27. Sound like a lot? Well, here's where the romance — or, if you prefer, bromance — comes in. You'll earn double progress toward your weapon skin if you hunt with a friend, meaning you'll only need 30 kills per skin. Personally, I think they should expand this to, shall we say, "larger" groups, if you're into that sort of thing, letting you earn triple or quadruple progress.
If you're more in the "money can't buy you love" category, don't despair. Well, despair a little, know that someone still loves you and that you can purchase the Saint's Bond skins in the cash shop.
Other benefits to participating in the event: a free Hearts United flare, just for showing up, and the Saint's Bond outfits, also available in the cash shop. Learn more about the event on the Dauntless site.