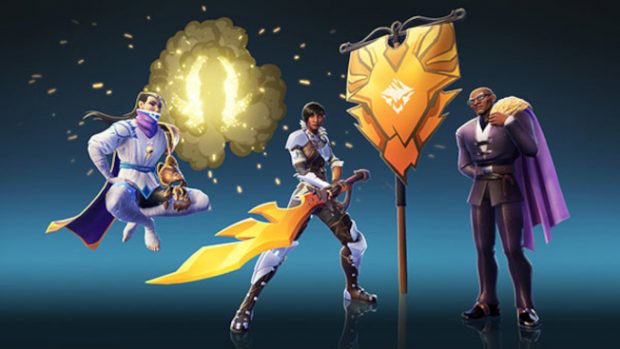 It's been two years since Dauntless launched on consoles, and Phoenix Labs is celebrating with the "Slayerversary". The anniversary event kicks off on May 20 and lasts until the 24th, during which time players can speak to Gregario in Ramsgate and receive quests that offer special cosmetic items. There'll be three quests total, so that means three special items.
The anniversary isn't all Dauntless has going on. If you were a fan of the Hidden Blades Hunt Pass, then you're going to love this. Console update 1.6.3 will launch with assassin-themed armor and weapon skins in the Reward Cache, beginning May 20. For those unaware, the Reward Cache is a new seasonal shop that allows players to peruse an ever-expanding inventory of old and new rewards. It contains a variety of things including seasonal weapon and armor skins, merits, dyes, titles, and more.
And, for those of you who might be looking for something extra to do as far as hunts go, a new radiant threat known as the Chronovore will be available in the new Paradox Breaks hunting ground. This is a tricky beast, featuring attacks that use multiple elements. Phoenix Labs posted a teaser for the creature earlier this month, demonstrating what it sounds like. There's no visual for the beast, but it does look like we get a peek at the new area.
Do you hear that, Slayer?

Sounds like trouble… pic.twitter.com/PHFXySqiJS

— Dauntless (@PlayDauntless) May 4, 2021