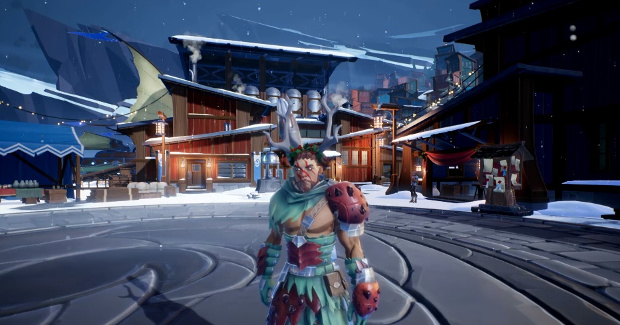 Winter has come to Dauntless, covering the world in snow. Now Slayers not only have to contend with Behemoths but the harsh winter weather. Of course, the snow is all part of the game's latest event — Frostfall. During this event, players will be able to acquire all kinds of goodies by completing new hunts and quests.
New hunts and modifiers are available, including dual Behemoth encounters. To help players keep warm, there are also new consumables available — including a portable campire. Other goodies include festive Frostfall themed flairs and the ability to customize banners with new standards, fabrics, and more.
A full rundown on the even is available on the Dauntless site.