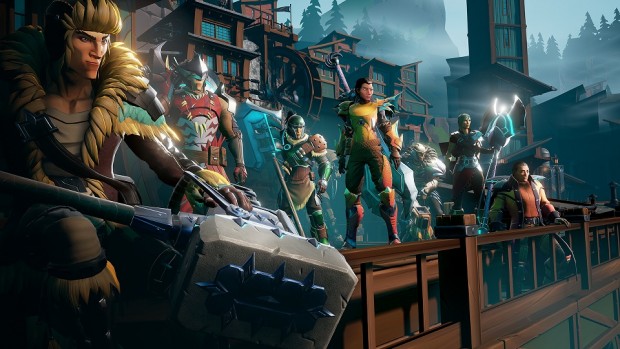 When I interviewed Phoenix Labs' Jesse Houston at PAX South last year, he told me Dauntless would be going into open beta in the fall of 2017. As 2018 begins, the game is still in closed beta, but at least Houston and his team have an idea of where they're heading, and those plans were on display over the weekend, in Dauntless' "Shape of the Horizon" roadmap update.
The focus of the article is the "seven chambers," which represent "seven elements of Dauntless that we're focusing our efforts toward in the lead up to Open Beta." These are:
User interface
Evergame
Island gameplay
Slayer expression
Performance and scale
Combat
Tutorials
Admittedly, there's not a whole lot of granularity on the list when it comes to things like "improving combat," but Phoenix Labs promises lots more detailed dev blogs as the year goes on. For now, you can check out what they have to say about each of these gameplay elements in the blog post or keep track of things on the Dauntless Development Roadmap.