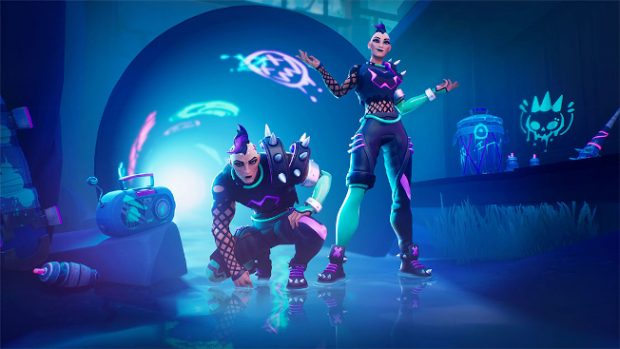 Dauntless's latest Hunt Pass has dropped, bringing an all-new aesthetic to the game. Full of neon, mohawks, leather, and metal, the Aetherpunk Hunt Pass is definitely different from everything else we've seen in the game. In addition to new punk-styled clothing, the pass also includes new emotes and arrival animations, including a Swirling Streamers light show that would make any club-goer happy. There's even a new hoverboard ride.
The update also adds new "Quick Emojis" to the game, allowing players to communicate with each other quickly. Right now seven emojis are available in the game, but more are on their way.
A full rundown of the update and Hunt Pass rewards are available on the Dauntless site. You can even get a peek at the new emotes there.