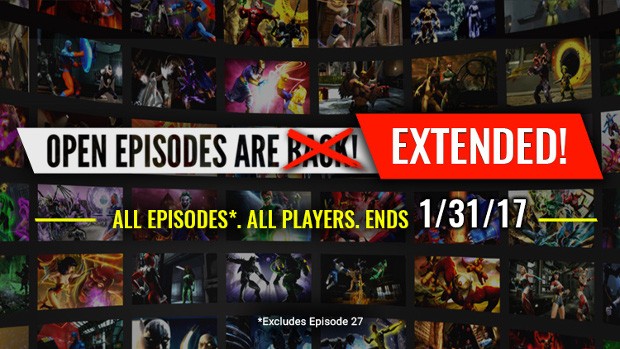 If you're a DC Universe Online player who hasn't gotten your fill of the current open episodes event, there's good news. The DCUO team has decided to extend the event — originally slated to end today — until the end of the month.
This means that those who have not bought episodes 1-26 can still hop in and enjoy them until January 31. Keep in mind that a minimum combat rating of 43 is required to begin the episodes.
More details on the extended event are available on the DCUO site.