DCUO Turns Four: A Retrospective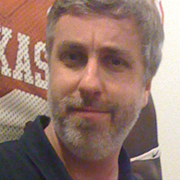 By Jason Winter, News Editor
Posted:
Happy birthday, DC Universe Online! SOE's superhero MMORPG turned four years old yesterday, which for a comic book character would be long enough to encompass an origin story, at least three giant conflicts with a supervillain, two romantic subplots (probably with one of the villains), and a retcon or two.
DCUO's been through nearly that much change over the years, and we thought we'd take a look back at everything that's happened in Gotham, Metropolis, and points beyond.
January 11, 2011: Launch
DC Universe Online launches for PC and PlayStation 3 as a paid game with a subscription. Remember those?
September 7, 2011: Fight for the Light
The first content pack goes live and is free for all players. It expands upon the role of the Green Lantern Corps and the Sinestro Corps and introduces the first new power set, Light.
November 2, 2011: Free-to-play
DCUO goes free-to-play, less than 10 months after launch. Future DLCs would be free to Legendary subscribers or cost $9.99 for free and premium members.
December 6, 2011: Lightning Strikes
The Flash is the focal character of this DLC, and Electricity is added as a new power set, as well as a bunch of electricity-powered heroes and villains. How many of them does it take to screw in a light bulb?
March 13, 2012: The Battle for Earth
In this DLC, experienced players get their climactic final showdown with Brainiac, whose meddling with nanobots started all this trouble. Earth powers are introduced, and a new chapter in the epic storyline begins...
June 19, 2012: The Last Laugh
The Last Laugh took PvP to another level, adding a bunch of new PvP Legends characters, as well as a introducing Headquarter Battles, an 8v8, Heroes vs. Villains contest to the death – well, not really, but that sounds so much better than "contest for tokens to purchase gear."
September 18, 2012: Hand of Fate
The smart hero or villain knows how to accessorize, and the Utility Belt Attachments introduced in Hand of Fate do just that, expanding the trinket spot from one to up to four and giving players more options in combat. Now, where did I put my laser-powered butter knife?
January 29, 2013: Home Turf
Home Turf was all about that base, as players had the option to to create and customize their own Lairs, which seems like a requirement for any respectable super. Lairs offered not only a place to chill out but also PvP battlegrounds and access to new combat abilities via their mainframe computers.
May 14, 2013: Origin Crisis
It was only a matter of time (travel) until alternate realities came up, and this DLC offered players a chance to explore many of the major "what if"s of the DC Universe. What if Bruce Wayne never became Batman? Or Superman and Lex Luthor were pals? Or Stan Lee had worked for DC instead of Marvel? OK, maybe not that last one.
September 3, 2013: Sons of Trigon
Magic takes center stage in this DLC, with a new power set, Celestial, and a battle alongside Wonder Woman against the villainous demon Trigon. Battle through an alternate Gotham City wasteland and the sons of Trigon, who are definitely not boys you want to bring home to meet your parents.
November 15, 2013: PS4 Launch
DCUO is one of the launch titles for the PlayStation 4.
January 28, 2014: War of the Light, Part I
DCUO gets emo with the first DLC in part of a trilogy that introduces powers based on the emotion of Rage and a new storyline that draws heavily upon the various branches of Lantern lore, Green and otherwise.
May 6, 2014: Amazon Fury, Part I
Hell hath no fury like a Wonder Woman scorned! This new storyline sees the Amazons attack following Brainiac's assault on Paradise Island, and players can experience the war's genesis as either Wonder Woman or Circe in a new type of content, Solo Iconic Visions.
July 10, 2014: League Halls introduced
League Halls are introduced, giving leagues ("guilds") a fancy place to gather and make their plans. Their functionality will be upgraded in parts, starting with...
August 6, 2014: Halls of Power, Part I
Another new storyline kicks off, this time with Kalibak and Mantis probing the depths of New Genesis and Apokolips for powerful relics. The DLC also adds a handful of new multiplayer adventures and expands upon the League Hall experience, introduced in July.
Nov. 18, 2014: War of the Light, Part II
More meat for Lantern fans, WotL II furthers the storyline that examines the damage to the Emotional Spectrum and lets players travel to the Zamaron and Qward, both of which are worth a ton of points in Scrabble.
Early 2015: Amazon Fury, Part II
Just announced last week, the second part of the Amazon Fury storyline now goes beyond the mortal plane of existence and introduces the gods of war and the underworld, with the fate of the planet hanging in the balance. You can read all about it in Jens Anderson's producer's letter on the DCUO site.
As someone who got into DCUO a bit the first few months it was out and has never really been back, I was surprised while putting this together just how much it's grown in four years and how much content's been added. I didn't note it every time, but just about every DLC mentioned the addition of several new instanced spaces, new two-, four-, or eight-player playspaces, and it's a pace I'm amazed the dev team can keep up with.
Of course, being the top-grossing F2P title on both PS3 and PS4 doesn't hurt the funding and development cycle. That article mentions Star Trek Online in the same breath, citing both as games that vanished from the public eye shortly after launch and seemed destined for the scrap heap before making the F2P switch. Both are games I've considered hopping back into if I got the motivation but just haven't pulled the trigger on.
With DCUO, at least, I can see its appeal for console players, with its action-like controls, which I think are great for console MMOs if less of a solid fit for PCs. The one time I did jump in since my initial try was when I had a friend to run a few duo missions with, and I really liked it. There are plenty of different difficulty levels for missions and there's enough out there that you're sure to find something that fits your play style.
I can't speak too much for the gear grind, which seemed a bit steep, but if you wanted a social MMO to bust some heads with a friend or three – and, of course, if you're a comics fan – you should give DC Universe Online a shot. Hey, at least you know they'll keep updating it.
Got a news tip? Contact us directly
here
!
---
About the Author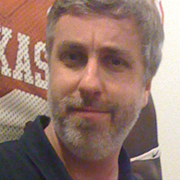 Jason Winter
,
News Editor
Jason Winter is a veteran gaming journalist, he brings a wide range of experience to MMOBomb, including two years with Beckett Media where he served as the editor of the leading gaming magazine Massive Online Gamer. He has also written professionally for several gaming websites.
---
Read Next
World of Warcraft Possible "F2P" Option Datamined
The datamining into World of Warcraft's 6.1 patch has already started and MMO Champion is reporting that a new "Veteran Edition" in the code could be paving the way for a free-to-play version of Blizzard's massive game. The...
By Michael Byrne - 8 years ago
You May Enjoy