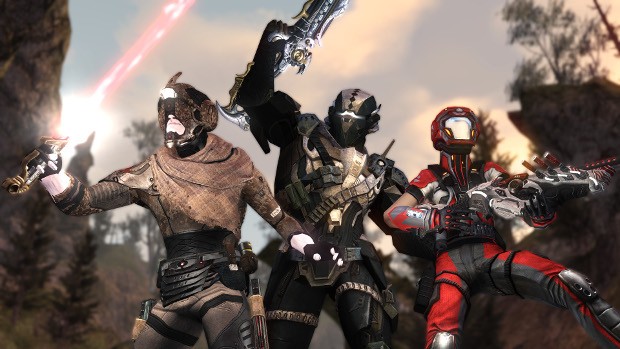 We still don't have too many concrete details regarding Defiance 2050, Trion Worlds' reimagining of its free-to-play once-tied-into-a-TV-show shooter/RPG. What we do have — finally — is some sort of date attached to it. Well, attached to a beta. A beta for PlayStation 4. Hey, it's something!
As announced on the PlayStation blog, PS4 owners will get their first chance to go hands on with the Defiance 2050 beta the weekend of April 20-22. It sounds as if just the Assault class will be playable for this beta, with plenty of weapons, mods, and equipment available to it. Also, there will be hellbugs. Many, many hellbugs.
You can sign up for the Defiance 2050 beta on the game's website.