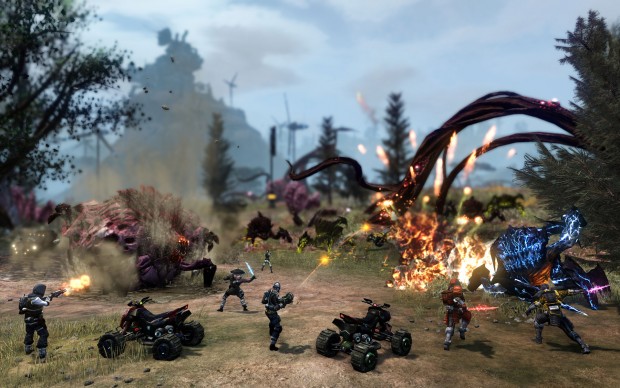 Trion Worlds' Defiance keeps trucking right along, just like the TV show, and this weekend the devs behind the free to play sci-fi title took to the official site to answer player questions. This time around though, it seems like most of the answers fall under the "it's on our radar and something we're looking at" variety.
Costume buffs will be delighted to know that Corporate Espionage outfits may come to the store soon since the boxes they could come in have been removed. On that same train of thought, if you like some of the costumes used in the TV show, expect to see them soon. Technical issues prevented them from being added already.
Content wise, the devs hint at a few things coming like non-expedition content, PvP updates, the possible addition of new loadout slots, BMG scoring changes, and a few fixes to things like broken chips and keystones.
By the way, the ladder in the map of the mines expedition will not be added back in and Trion Worlds apologizes for the way it was removed with almost no communication.