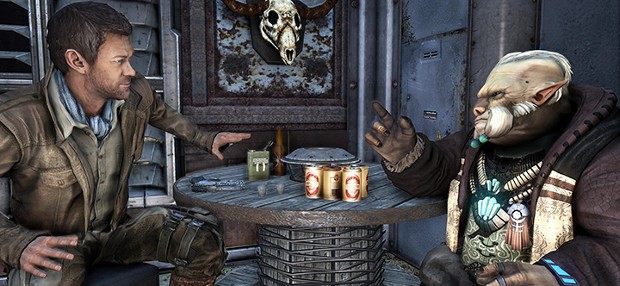 Big changes are coming to the economy in Trion Worlds' Defiance. In response to requests by players, the company has prepared an update that will make things much easier for the more commercially-minded players among us.
The update, titled "The Exchange," will introduce easier search, sort and filtering functions to the game's market system. It will be accessible from anywhere via EGO implants, making is very easy to find and buy the items you need. As with all market systems, there will be a bit of a transaction fee — 10%.
In addition to The Exchange, Trion has also introduced the option for players to reach EGO level 6000 using experience alone. Pursuits will be optional.