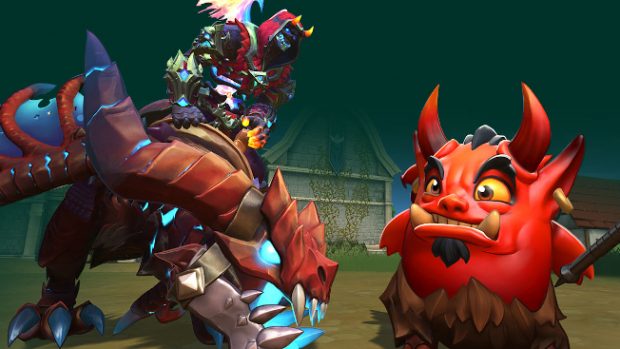 When Realm Royale's 23rd Open Beta update hits in February, it'll bring with it a devilish new bundle and, perhaps more importantly, Limited Time Events. The new LTE are pretty much what players would expect from any online competitive game, offering a rotating roster of match types with varying rules. Some events will focus on specific parts of the map while others will limit weapons or abilities to a specific type.
The update also upgrades the game's Forge system, adding tabs that allow players to switch between various abilities and a Shard cap increase. There are also two new abilities coming in this update. One is a magical shield that blocks incoming damage while the other knocks enemies into the air before pulling them back to the ground.
And, of coruse, there's the introduction of the Fallen Bundle. This includes The Fallin Assassin, a Corrupted Crimson Mount, and the Lil Devil Chicken Skin. There are also plenty of hotfixes and balance changes. These are detailed in the patch notes on the game's site.