Difficult Times at Gamania/Beanfun!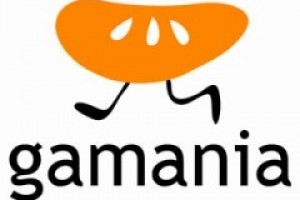 The bad news continues for struggling game company Gamania. Earlier this year, Gamania went through a few rounds of layoffs and fought off an alleged hostile take over attempt by Nexon who was buying up shares of Gamania fast enough to attract the attention of the Fair Trade Commission (FTC). Well the news for Gamania is not about to get any better. Recently the company's Beanfun! label posted this sad news on their forums:
"This week we regret to announce that we will be closing down all of our servers by January 13th, 2013. We have been able to grow together and share in some great times, and watch as you guys grew into a community of gamers we are proud to call our own. It is time to renew our contracts with PlayCoo and sadly we aren't able to continue hosting these wonderful games. This decision happened very quickly and we wish we could give you more time, but unfortunately could not.
Web Koihime Musou servers will close down on December 31st, 2012, while Divina and Lucent Heart will remain open until January 13th, 2013, when we will shut down all operations. At this time we've turned off the beanpoint shop so you will not be able to purchase anymore more beanpoints, and our Item Malls will be closing very soon. While we cannot offer compensation for items that were purchased, we are looking into some sort of compensation for any player who still has beanpoints left on their account. Also our Customer Support Department will remain active until January 31st, 2013, so you can still contact them if you have any questions or issues.
We hope you've enjoyed the games as much as we've enjoyed supporting them and this great community. Thank you for playing! <3"
While this is certainly sad news for current players of Gamania titles, it also cast a shadow over anticipated future titles such as Core Blaze. The negotiations with PlayCoo and the company's report of a net loss in the second financial quarter of this year seem to have been too much for Gamania to overcome. Will other companies move in to pick up the pieces on some games? Will Nexon finally take over some titles? A great deal has yet to be determined but fans of Gamania/beanfun! titles should jump in now as the window of play time is, sadly, closing very quickly.
What do you think? Should some of Gamania's games survive and move to a different company? What company would you like to see take over some titles?
Got a news tip? Contact us directly
here
!
---
Read Next
OGPlanet recently announced Heroes of The Realm, a browser based game that apparently combines the TCG style of card collecting, Kingdom Building and the customization depth of an RPG, all while seemingly set right in the middle...
By Michael Dunaway - 10 years ago
You May Enjoy
EVE Online Havoc gets an update of its own, too!
By Michael Byrne - 1 week ago
Leaks in 3...2...1...
By Troy Blackburn - 1 week ago
A return from the grave.
By Troy Blackburn - 1 week ago
It's pretty much the reason you'd expect.
By QuintLyn Bowers - 4 days ago
The new quest will answer decade-old questions.
By QuintLyn Bowers - 4 days ago
Turns out that when you rush things, they usually don't turn out well...imagine that.
By Michael Byrne - 1 week ago