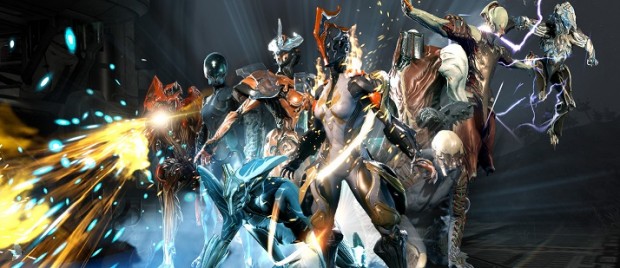 Leyou Technologies Inc., a Chinese producer of chicken products — which, as you might recall, owns both Warframe developer Digital Extremes and Dirty Bomb maker Splash Damage — has created a new company in the United States called Athlon Games.
GamesIndustry reported on the new company, which was discovered by a Warframe player and appears to be headed by Dave Miller, a former VP of global brand marketing for Warner Bros Interactive Entertainment. The company says it "develops and globally publishes free-to-play games for consoles and PC/MAC." You can find a job listing for a Community Manager for Athlon here (which calls for "F2P and/or Live Marketing experience").
While GI calls the new company a "publisher," that mention of "develops" might mean that Athlon is set to create its own games — potentially alongside serving as a North American publisher for Digital Extremes' and Splash Damage's games.