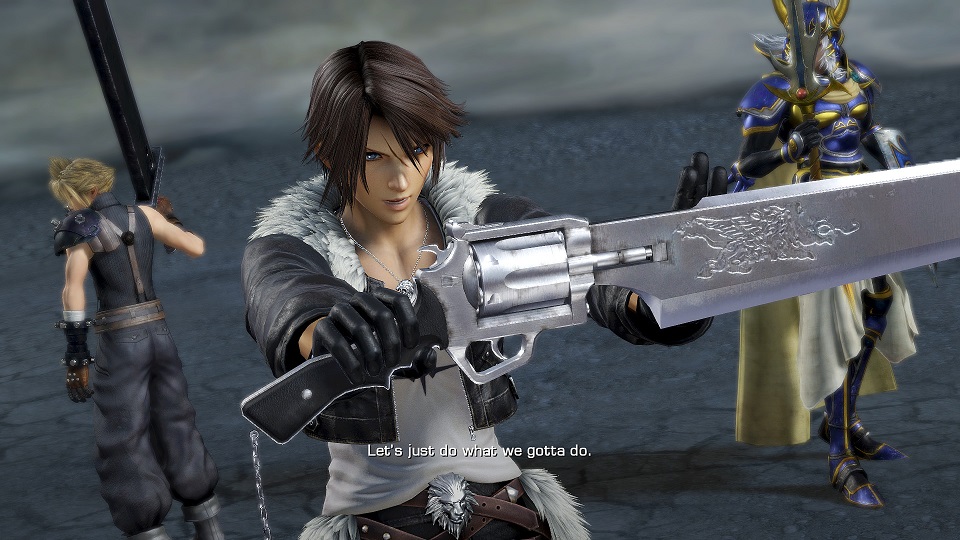 Team-based and IP-heavy brawler Dissidia Final Fantasy NT is heading to PC and PlayStation 4 in a free edition titled — well, Dissidia Final Fantasy NT Free Edition. The Free Edition offers "a limited roster of characters on a weekly basis," and you can also purchase characters and weapons individually. Additionally, free PS4 players can take on paying PS4 players, but that doesn't extend to PC cross-platform functionality, because Sony.
For those not familiar with the game, Dissidia's matches are 3v3 affairs that pull from a wide roster of Final Fantasy characters, spanning 30 years' worth of games. There are four different classes of characters — vanguard, assassin, marksman, or specialist — and various types of battles and story cut scenes.
Dissidia Final Fantasy NT Free Edition comes to PC and PS4 on March 12. You can learn more about the game on its Steam page or on the main Dissidia site.