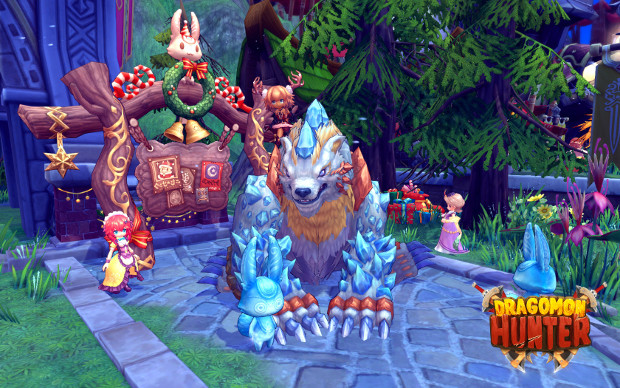 Aeria Games' Dragomon Hunter is having an excellent holiday season. The company announced today that their free-to-play mount collecting MMO has an active community of over half a million players who have collected over 750,000 Dragomon. That's about 1.5 Dragomon per player.
Dragomon Hunter currently offers over a hundred monsters for players to hunt and turn into mounts.
And, just in case you missed it, Dragomon Hunter has been celebrating the holidays with in-game festivities. Players interested in participating can head to the main city Elysium and grab their limited time Christmas quests. The quests will offer rewards of Hoppalong Stockings containing all kinds of holiday goodies.