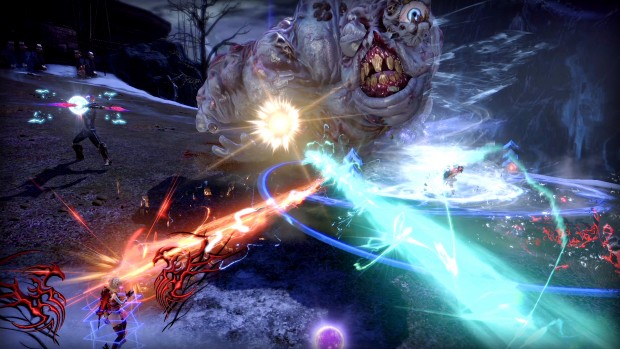 Level 65 TERA players, get ready for the Dreamstorm when today's update goes live. En Masse Entertainment has announced that Dreamstorm adds a new event for end game players to take part in and try to gather up some extra rewards and gold.
At certain times, here's the schedule, head to one of 7 sites in Northern Arun that appear on your map. You have to be quick though because each of the seven sites only allows 30 people to pick up the quest needed for this event. Pick up the quest and then defend Oneiric generators from waves of demokron forces. Try to get the killing blow on these monsters, because THAT'S what counts! Kill at least 5 enemies and you'll get rewards when the event ends. These rewards get better and better based on how much health the generators have remaining. Once you pick up the quest though, don't plan on leaving the area or the quest is dropped from your log and you cannot pick this quest up once the event starts.
Check out the full patch notes for this update which also includes the new "BuddyUp" system (TERA's recruit a friend option) and a new wedding chapel and items.