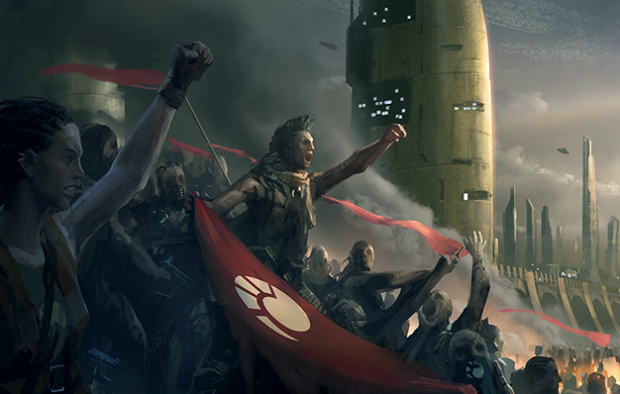 Big changes are ahead for Dust 514 players, as CCP Games' F2P shooter prepares to change major game elements with the Warlords 1.2 update, going live tomorrow, July 7.
The key parts of the Conquest overhaul is making the rewards for owning districts are more useful, and to make the gameplay more accessible to newer corps and players. On the other hand, if you do have some friends, team deploy is now an option.
For progression, the primary desires on the part of CCP are to simplify the UI for both new and veteran players and to provide more appealing and obvious progression options. As such, custom loadouts will be implemented and viewing what you need to progress to a desired weapon will be made more apparent.
Other changes coming with this update include the elimination of dropsuit slot progression and a SKIN viewer, so you can look your shiny black best! If you haven't checked out Dust for a while, tomorrow looks like a great time to hop back in.