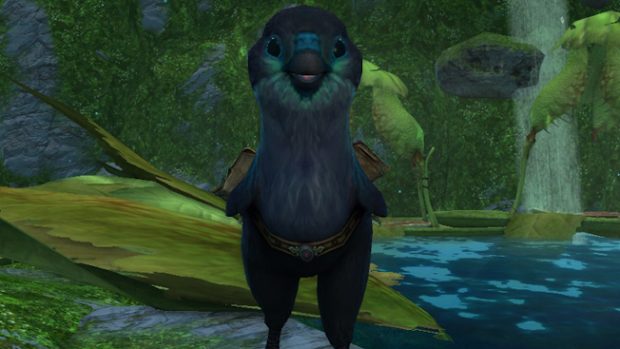 Get your racing outfit on. The Budgie Madness Call-to-Action event has kicked off in Rift. Running through the weekend, and ending June 28 at 11:59pm server time, the event offers players the opportunity to earn their very own Budgie by participating in races.
To join the races, you'll need to find the questgivers in Meridian, Sanctum, or Tempest Bay. Complete the race by staying on the marked path, hitting white checkpoints, making use of green boosts, and avoiding orange traps. Successful completion will earn you Chaos Motes which can be saved up and used to purchase mounts and pets.
Speaking of mounts, there's also a special mount sale going on where players can pick up the Runic Carousel Ram Supply Crate or the Mummified Power Pack on sale. Both have the potential to drop a mount.