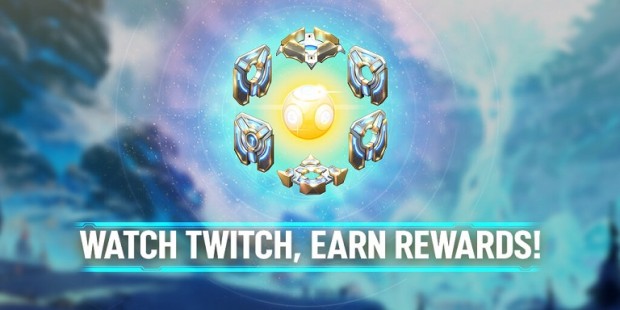 Everyone likes free stuff. That's why you're on this website in the first place, isn't it? Now fans of Duelyst can get even more free stuff from their free-to-play game by watching it on Twitch.
First, you'll need to link your Twitch and Bandai Namco accounts here. That will make you eligible to earn Twitch Drops, which you can do so by watching Duelyst streams for at least 30 minutes, once every 48 hours. If you're a streamer who wants to offer Twitch Drops to your viewers, simply link your accounts, set your game to Duelyst, and have Twitch Drops enabled while you stream.
And what exactly can you earn? Crate Keys, Orbs, Gold, Spirit, emotes, and profile icons are in the offing for this campaign, which will last for a limited time. Future campaigns may promote different content and streamers. You can learn more about Twitch Drops for Duelyst on the game's website.