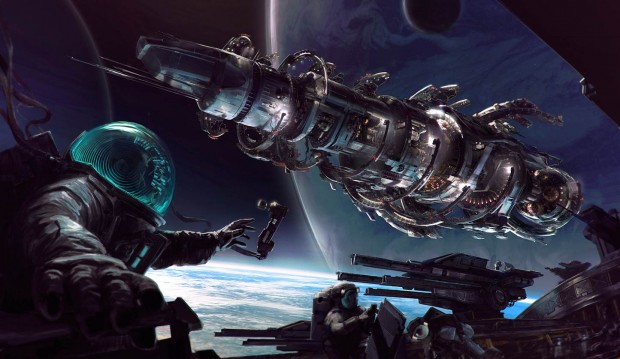 You may have heard of Edge Case Games before. They're the team behind Strike Suit Zero. While that title is not a F2P title, their next ambitious project looks to add not only scale, but also delve into the free-to-play world.
Fractured Space is a PvP (5v5) based title that allows players to take control of some huge, and I mean HUGE, capital ships and attempt to blow their opponents out of space. The title will use a bit more of a strategic based battle system. Development of the title will also be heavily community focused giving players the chance to adopt early and actually influence the long term goals of the project.
"Fractured Space is an ambitious project we have wanted to do for quite some time, and we're very excited to now confirm its development," said James Brooksby, CEO of Edge Case Games. "Above all else we want to transmit a sense of scale to the player – the feeling of participating in a massive space battle inside their own titanic capital ship, blasting apart enemy ships and working together with other players to achieve a common objective."
Fractured Space is due to hit Steam later this year as an Early Access title. If you don't want to buy into Early Access and grab the perks (yet to be announced) you can wait until sometime in 2015 when the title opens up to a wider free-to-play audience.
Want to help develop Fractured Space? Check out their official page for details.