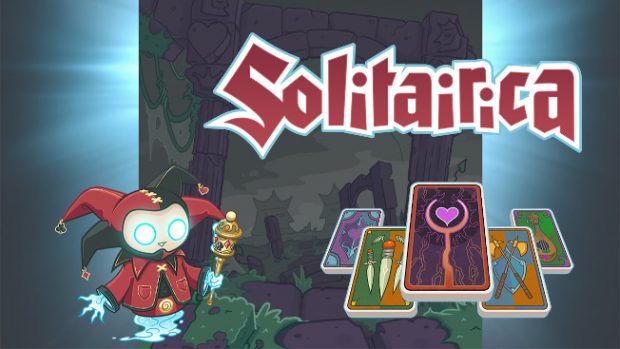 For you to enjoy today's Epic Games Store freebie, you're going to have to enjoy playing solitaire. Yes, the card game you play with yourself… Only, this isn't just any game of solitaire. The game, from developer/publisher Righteous Hammer Games, combines the classic solo card game with RPG combat and rogue-like progression systems. There's even some story involved.
Titled Solitarica, the game takes place in the land of Myriodd, where players must use cards to battle a wide variety of enemies and eventually defeat the Emperor Stuck. Different cards offer players different abilities. They can also be modified to increase their power. In addition, as part of its progression system, the game allows player to unlock decks that change how they play. And, just like with any RPG, there are plenty of items and spells to use in combat.
Solitarica is free for today. After that, the EGS will be on to the next game and you'll need to throw $10 at them to get a copy.