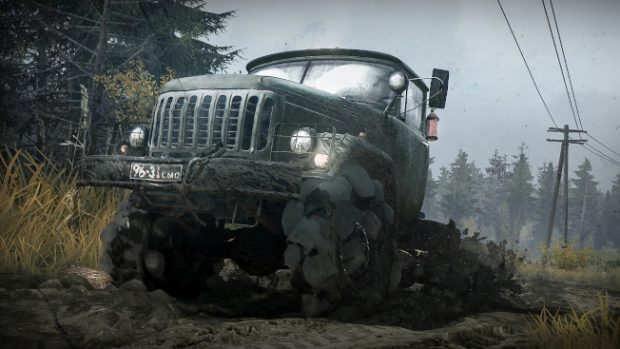 Normally, we would have done this post last week, but, holidays and all. But there's still plenty of time left to grab the current free game on the Epic Games Store, provided you want it, of course. This time, the free offering is Saber Interactive's off-road simulator MudRunner.
Choose from 19 different all-terrain vehicles and drive across the Siberian landscape completing objectives and delivering items to those in need. Players can take on the challenge by themselves or team up with three of their friends in co-op.
The basic version of MadRunner is free until December 3, at which point you'll have to drop $25 if you want it. There's also an American Wilds Edition that will be made available later that includes over 30 vehicles. But no price has been listed for it as of yet — although you can currently crab the American Wilds Expansion for $5. If you do grab the game, be sure to check the add-ons because there are three free DLC packs currently available.