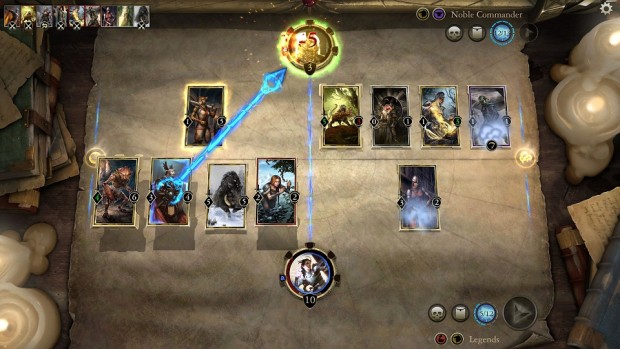 There are now even more ways to play The Elder Scrolls: Legends! Bethesda Softworks has announced that the free-to-play online CCG based on The Elder Scrolls is now available on Steam for PC and Mac, as well as on Android Tablets running Android 4.4 or higher. Of course, you can still play via the Bethesda Launcher, and progress among all your devices is shared, so you only need one account.
To go with the new platforms, Bethesda and Dire Wolf Digital have added a beta form of spectator mode to the game, so you can stalk — er, watch your friends. Also new to the game is Gauntlet mode, added just this month, which looks like Arena-style competition, but using your own deck rather than one constructed from random cards.
You can learn more about the game's new features on The Elder Scrolls: Legends site.