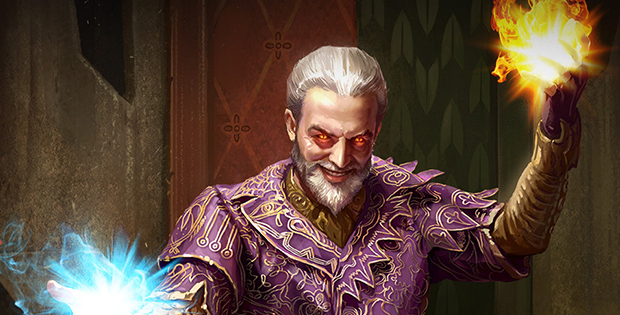 The latest expansion for The Elder Scrolls: Legends is live on PC, iOS, and Android as of today. Titled "Isle of Madness", the expansion takes players to Sheogorath's personal plane of Oblivion, to ask the help of The Mad God.
The expansion introduces new cards and lane conditions. Among the cards are Double Cards that show up as one whole card, before splitting and creating two new cards.
The Isle of Madness expansion is available to purchase for 1,000 Gold or $7.99. Those looking for something a bit more substantial can pick up the Triple Bundle which contains all three acts and the Prince of Madness Card back for $19.99. There's also a double bundle that runs $13.99. Details on how to purchase these can be found on the game's site.