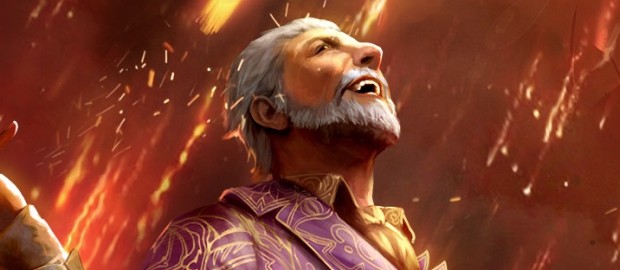 Tamriel's Mad God Sheogorath has gotten into the store for The Elder Scrolls Legends, and he's offering up some crazy deals — which he's not telling you about just yet, even though they kick off today. He's mad, you see!
Starting today and proceeding for an unspecified time, you can get items ranging from card packs to Soul Gems to legendary cards each day in the Festival of Madness. What's the schedule? What's the discount? Who knows! MADNESS!
The details, such as they are, can be found on the Legends website, which mostly tell you to keep an eye on the game's Twitter account. Despite that, there doesn't seem to be any mention of a deal for today, so we're a little confused — which was probably Sheogorath's plan all along.