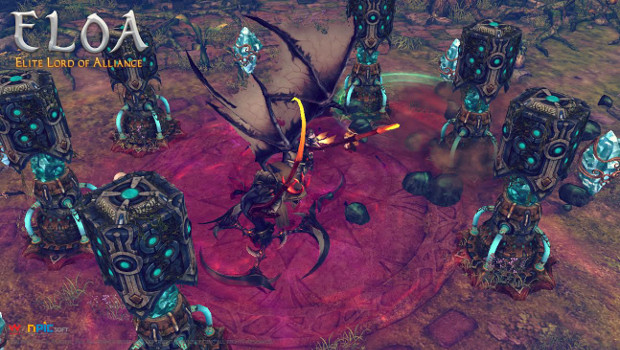 The latest update to Webzen's free-to-play anime-inspired MMORPG, ELOA has dropped; bringing with it an all new raid — "Lost Temple." Lost Temple takes place in a set of ruins, overrun by wild vines.
Players must be at least level 40 and have over 1020 Mettle to be able to enter the dungeon. There they will meet all new monsters and bosses. Each of the bosses has a 1-hit fatal attack, meaning players will have to work hard and really pay attention in order to survive.
In addition to the update, the devs are running a dungeon hunter event between now and February 23rd. The first three players on each server to submit dungeon-clear screenshots of Lost Temple, in the event thread on the forums will recieve a unique costume.
More information on the update and the event can be found on the ELOA site.