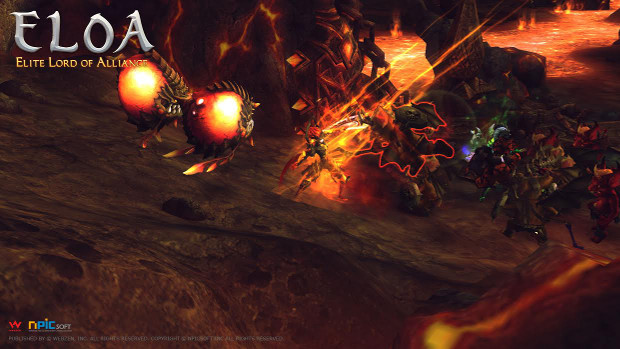 Webzen has released the second portion of Elite Lord of Alliance's first expansion. Titled "The Smash," the new expansion introduces several new features to the free-to-play MMORPG, including two all-new dungeons.
The first dungeon, The Spirit Flame Workroom, is filled with fire monsters using flame attacks to destroy their enemies. The higher the difficulty level, the more fire a player will have to dodge. In exchange, players will be rewarded with extra items, including Pain Savior's Set/Overpowering Savior's Set, pauldrons, gauntlets, and more.
The second dungeon introduced is the Shadow of Hallucination, which is filled with explosive traps, turrets, and melee-attacking bosses. As with the Workroom, players will receive rewards for taking on more difficult versions of the dungeon.
In addition to the update, ELOA is hosting a dungeon clear event, running between January 12 and January 19. The first three players on each server to submit a dungeon clear screenshot for both of the new dungeons will be given the Honorable Phillos Uniform Collection costume. Screenshots must be submitted to the ELOA forum.