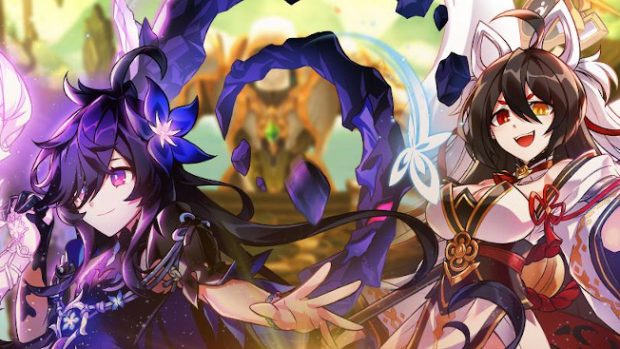 As promised back in December, KOG Games has begun the process of rolling out the Master Class series in Elsword — starting with Laby and Ara. Eventually, every character and path will receive the same treatment as the Master Class update series continues to roll out. For now, players can get a feel for things with Ara's new Apsara, Devi, and Shakti skills and Laby's Eternity Winner, Radiant Soul, and Nisha Labyrinth skills. Both characters now also have the ability to summon a new Master Artifact.
In order to gain Master Class status, players will need to complete the Gaia Master Class quest. This requires entering the Shrine of the Two-Headed Serpents and obtaining the Shattered Earth force skill. Players will also need to train with El Master Gaia in the dungeon added in this update.
In honor of the new system, a special Forward Jumping event is being held through April 7. During this event, players receive double experience every weekend and new characters get massive boosts. Details on the event as well as the rest of the update can be found on the Elsword site.