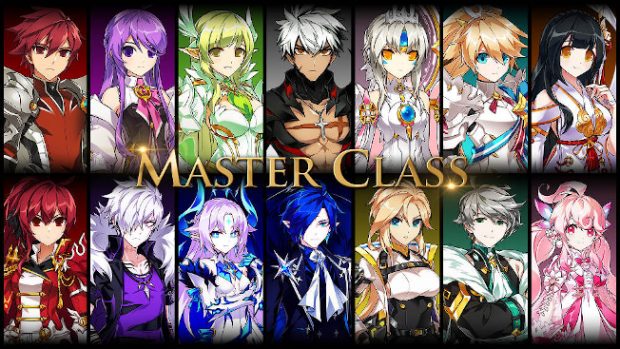 Things are ramping up in Elsword. Today, KOG Games announced a few things for the popular anime-themed MMO, including the beginning of the game's Christmas celebration and the upcoming arrival of the Master Class Update. The Master Class Update is slated to arrive on January 15, at which point, the El Search Party will be able to begin their next evolution — beginning with Ara and Laby.
To prepare players for the update, KOG Games launched the Master Class Pre-Event today. Titled FORWARD, the event rewards players with full costume sets just for logging in for 10 minutes a day. The event will last for two weeks. Those who actually play during the event (which honestly seems like the thing to do, this being a game and all) will receive a power-up during the event granting them a +11 Weapon Enhancement Buff and a +10% Physical and Magical Attack Power buff. There will, of course, be new quests, rewards, and boosts as well.
Finally, this being the holiday season, players who log in between December 20 and December 25 will be rewarded with Christmas-themed gifts that are theirs to keep. More details on the holiday event, as well as everything else, can be found on the game's site.