En Masse Bans Third-Party Add-Ons, And TERA Players Revolt (UPDATED With En Masse Response)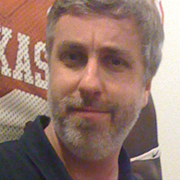 By Jason Winter, News Editor
Posted: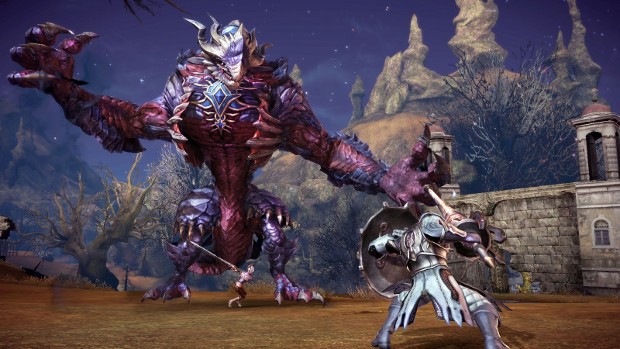 Pretty much every MMO has something in its Terms of Service (ToS) banning third-party add-ons. Modifying the game code is a big no-no, especially when it's used for malicious purposes or to gain an advantage in the game. Whether or not the developer enforces the ToS or permits innocuous things, like DPS meters, is another matter.
TERA was one game that let things slide for years. All that ended last Wednesday, April 26, when players were informed that users of third-party tools and apps would be banned -- permanently. The brief post with a clickbait-esque title was shortly followed up with a longer post on the 27th explaining En Masse Entertainment's reasoning behind the sudden shift in policy. That post included a Fight Club-style warning that players shouldn't discuss the topic of third-party tools on the forums.
On the 28th, players were told they could discuss the topic of third-party tools on the forums. That post and its comments have currently reached 27 pages in length. Many of the responses cite TERA's lack of options (like FOV) and poor optimization as their reasoning for creating and using third-party programs.
As usual, both sides have some ground to stand on. Malicious third-party programs might be able to piggyback on seemingly innocuous ones, so it makes sense that EME should seek to take a stand. That's something EME has every right to enforce as it sees fit. And some players undoubtedly were using such tools to cheat.
However, the hamfisted approach, while expedient, probably hit many players who weren't doing anything "wrong," at least in the casual sense, even if they were technically violating the ToS. The method of communication also did EME no favors. While the company is legally "in the right" in banning players who are violating the ToS, it should have been obvious that a serious backlash would result from doing so with zero warning. The flippant nature of the post informing players of this didn't help.
In fact, the communication policy in general can be summed up like this:
Before April 25: Everything is fine. Do whatever you want.
April 26: We have banned a lot of you. Deal with it.
April 27: You're not just dealing with it? OK, here's why we banned a lot of you. Don't talk about it.
April 28: OK, fine, let's talk about it.
It wasn't going to be a popular move in any case, but taking the time to fully explain the new -- or the "always in place but we didn't do anything about it" -- policy and listen to players' concerns, or at least give them some time to expunge third-party programs from their systems, would have been a better approach. Instead, what was probably a decision from a distant executive and a note that a community manager scribbled out over a lunch break has turned into a far bigger mess than it would have been if the people in charge would have treated their customers like people rather than criminals.
UPDATE (5/4): En Masse Entertainment has responded to the questions we sent over yesterday. We're still determining exactly who it was at En Masse who responded; in the meantime, here's the Q&A:
MMOBomb: After five years in North America, why was the decision made now to restrict third-party applications?
EME: The use of third-party applications has always been a violation of the Terms of Use for TERA. Recently, we detected that some players were using third-party applications in ways that unbalanced the game economy, which had a detrimental effect on the game experience for other TERA players. Over the past few months, these behaviors by a small percentage of players were increasing in frequency and in scale, so we decided to ban these players.
MMOBomb: While some players undoubtedly use these programs to exploit the game, several use them for innocuous purposes, such as for DPS meters. Was there any consideration given to the response these bannings would have on these players?
EME: Absolutely. In this specific case we only banned players we knew to be using software that exploited the game and had a negative impact on other players. While many third-party programs are seemingly innocuous, they can still have a detrimental effect on the player community. We maintain the stance that use of these programs is still a violation of the TERA Terms of Use, and we reserve the right to take action if we feel they are having a negative effect on the game experience for our players.
MMOBomb: Is there any recourse for players to appeal their bans?
EME: Any player who is banned for any reason is always able to submit a support ticket requesting a review, or send a note to community@enmasse.com looking to plead their case. We haven't received any requests to date for the players that were banned, and if they were to provide evidence that we were mistaken in our analysis of their behavior, we would of course be willing to look at reversing their bans.
MMOBomb: Can you tell us roughly how many players were impacted by this wave of bans?
EME: Less than a dozen individuals overall were directly hit with this ban.
MMOBomb: Do you have plans to implement any of the functionality in the official game that players were using the third-party programs for? If not, could there be a way to have "approved" apps created by third parties that wouldn't result in a ban?
EME: We are constantly listening to player feedback in order to find ways to improve TERA. We do recognize that some of these programs are designed as workarounds for quality of life improvements to the game. Unfortunately, even seemingly innocuous third party programs can open the game up to exploits and have negative effect on our community. We maintain the stance that the use of such programs is a violation of the TERA Terms of Use and we reserve the right to take action if we feel they are having a negative effect on the game experience for our players.
Got a news tip? Contact us directly
here
!
---
About the Author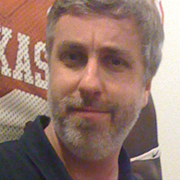 Jason Winter
,
News Editor
Jason Winter is a veteran gaming journalist, he brings a wide range of experience to MMOBomb, including two years with Beckett Media where he served as the editor of the leading gaming magazine Massive Online Gamer. He has also written professionally for several gaming websites.
---
Read Next
You May Enjoy