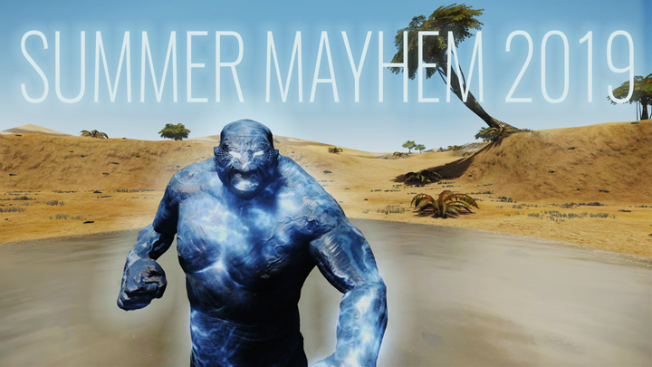 Summer has officially arrived and MindArk is celebrating in Entropia Universe with the return of the annual Summer Mayhem event. During this event, players are tasked with protecting Planet Calypso from the Ascended Mulmun created by the use of Eomon pheromones during seasonal rituals.
In order to do this, players will enter the ritual area and destroy as many Ascended Mulmun as possible. The catch is that the whole thing is timed, but the players who manage to do the best will receive some major rewards.
In addition, players can take part in Mayhem Annihilation, where they will kill creatures summoned by activating a pile of skulls near the entrance.
In order to participate in any of the Summer events, players just need to enlist via the Global Events List from any planet, as well as the Mayhem Assault Training and Practice Annihilation areas. If you're interested in what kinds of prizes are available for participating in the events, you can find information on that on the Entropia Universe events page.