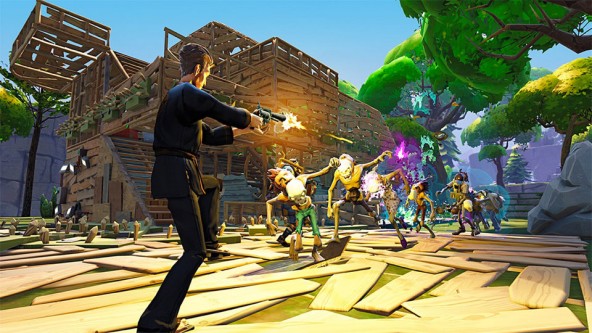 After it was originally announced back in 2011, Epic Game's first in-house Unreal 4 powered title, Fortnite, has finally shown signs of life with the promise of new details and the introduction of closed alpha signups.
According to Game Informer, Fortnite is a departure from the more traditional shooters Epic Game's has been known for in the past, namely the Unreal Tournament and Gears of War series. The third-person shooter, challenges players to fend for themselves by venturing out into the word and gathering resources necessary to build their very own fortress.
As the game's name suggests, building a fort is an integral part of the gameplay, with players building by day and defending their goods from waves of attackers by night. An RPG styled progression system, randomized loot, multiple campaigns, PvP and procedurally generated worlds are also on the table, giving Fortnite plenty of potential options to keep players coming back for more.
Retaining players will be important for Fortnite, as the game happens to be Free-to-Play. Epic seems to understand this as the studio's survey questions for potential Alpha applicants include various questions regarding their Free-to-Play gaming habits. Other games mentioned in the survey include open world adventures such as Skyrim, Borderlands, Minecraft and even Call of Duty. Interstingly, Epic even lists League of Legends, giving way to speculation regarding how much influence -if any- League or the MOBA genre in general have had on Fortnite's development.
Alpha registration can be accessed through the game's official site, with no word on an official start date.