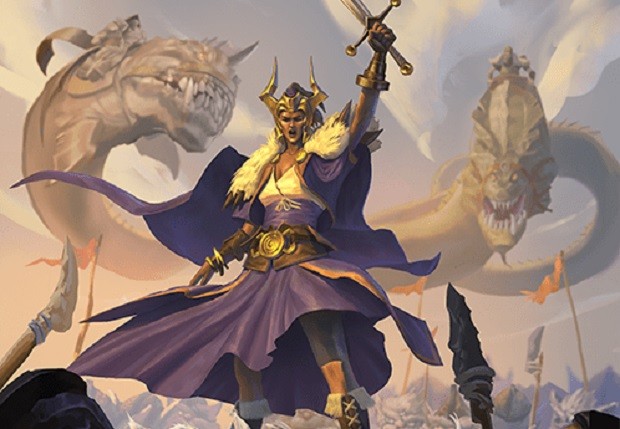 Dire Wolf Digital has lots going on with Eternal this month, as the free-to-play CCG adds a new game mode and even reworks how it will present content updates going forward.
First off, each month's updates will now be called "Chapters" instead of "Seasons." While the name change is cosmetic, players will notice "more shape and structure" to the game's storyline each month, providing a better theme for events and promo cards. As such, each monthly chapter will include a new "Hero" card, and existing big-name characters will receive the "Hero" keyword. April's chapter, Enemies at the Gate, is now live, and you can read about it here.
In addition to the story, Eternal will now run sealed deck leagues every chapter. Participating players will receive eight packs of cards to build their decks, along with one additional pack each week. At the end of the league month, rewards will be determined by final leaderboard standings.