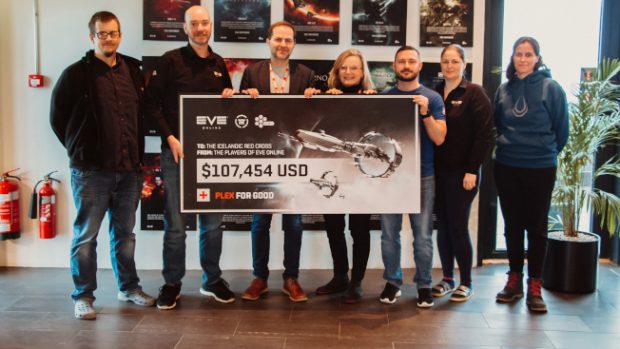 A while back, we told you about a few developers kicking off fundraising efforts to help with the Australian bushfires. Specifically, we mentioned Bungie, their game being free-to-play and all, but we also included mention of CCP Games' Plex for Good campaign. Bungie's t-shirt sale is still going for a while — in fact, you have until February 18 to purchase one if you want to. But Eve's campaign has come to a fairly successful end.
Today, CCP Games announced that the Plex for Good campaign has raised more than $107,454 for the Australian Red Cross. Since this campaign uses Plex, which is convertible to both playtime and the in-game currency ISK, CCP also included figures on both of those (just for fun). Effectively, the amount raised equals 448 years of game time or 9.14 trillion ISK at the current in-game exchange rate. All-in-all, not a bad haul for eleven days of fundraising.
To get the money to the Australian Red Cross, CCP Games is working with the Icelandic Red Cross offices. From there, it will be sent to the places it's needed the most.