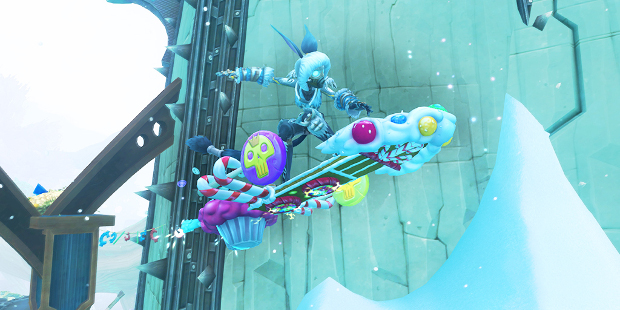 December in WildStar means Winterfest is on its way. But that's not all players can expect this December. In addition to Winterfest, players can look forward to the next Residential Renovation challenge, starting December 8th, and double XP event at the end of the month.
This all begins with the 1.7.4 Primetime update. This is a precursor to the first Alfa patch which will focus on changes to Madame Fay's Fortunes — as well as fixes to other issues players have asked to have addressed. The Primetime update makes changes to raids, dungeons, and other content, including adding a new reward set to the Residential Renovation World Event.
Also arriving this month are new seasonal items in the store. Players will be able to pick up new costumes and mounts. Oh…and the Woolies are back.
More information on the upcoming content is available in the latest Dev Connect post on the WildStar site.