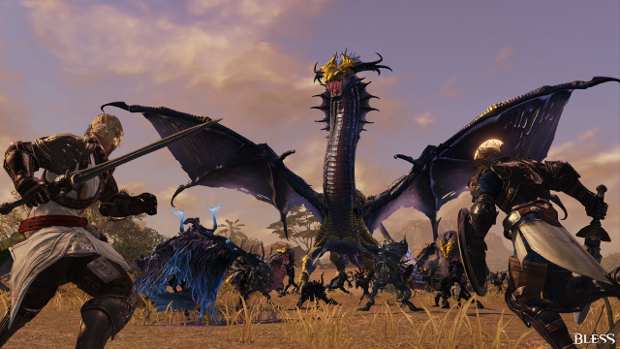 The day has finally arrived and Neowiz's Bless Online is now available to play for free via Steam. In honor of the launch, the developer is gifting Early Access players with special items and bonuses. They are also introducing three new Warlord Packs. These are not free. In fact, they range in price from $19.99 to $99.99.
All three packs include 30 days of premium membership, a skill reset scroll, and a gender and appearance change item. In addition, Neowiz is granting players who purchased the Collector's Edition a lifetime premium membership. All other editions will receive at least three months of premium membership.
Arriving alongside the release are details on the game's first major content update with a level cap increase to 50. The update will also include new gear and raids.