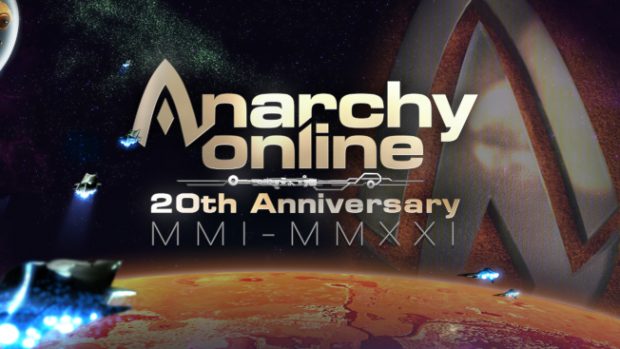 Well, here's some good news. While a lot of games come and go, making a lot of noise as they launch, do some good things, do some bad things, and (sometimes) die. But other games just kinda go along, doing their own thing, not gaining quite as much press attention, and then you turn around and the game's been chugging along for two decades. That's the case for Funcom's sci-fi MMO Anarchy Online, which launched on June 27, 2001.
In honor of the big anniversary, Funcom is running a few special events. Of course there are daily login rewards. There are also special encounters featuring the Tinker — who can be found in the Newland Desert and needs help with eliminating Desert Nomads. The Desert Rider event has returned too. And, the Big Trox Loren Warr outdoor raid boss is back as well.
In addition, there's a special tribute video available — for those who'd like to take a look back at the history of Anarchy Online.