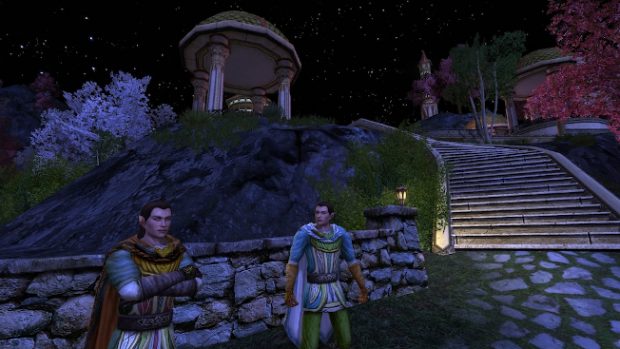 The Lord of the Rings Online team have announced a new limited time server will be made available to players soon. When the server launches, players of at least level 10 will be able to align themselves with one of Elrond's two sons — Elladan or Elrohir, who are competing with each other to see who would be the most successful leader.
Upon declaring their alliance with either of the two brothers, players will be tasked with completing deeds or engaging in combat with players supporting the opposing brother. Both deeds and combat will earn honor for the brother the player chooses to represent. Keep in mind that players must align themselves with one of the two brothers before completing deeds has any impact on the leaderboard.
A date for the limited time server's launch hasn't been provided yet. But, anyone interested in finding out more will want to be sure to hit up the the thread on the LotRO forums.