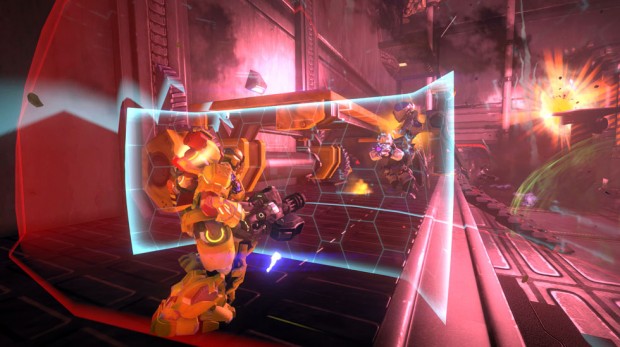 Not to be outdone by Blizzard releasing an expansion this week, the team at Red 5 Studios has an announcement of their own. Ok, maybe it pales in comparison but if you're a Firefall fan, this weekend would be a great time to scoop up extra credit.
The bonus reputation event runs from November 14th at 4:00 PM until the 17th at 4:00 PM (all times PST) and allows you to gain a 25% boost to all reputation vouchers.
If you're looking to do a bit of "catch up" before Firefall's next major update goes live (probably on the 18th) this is a great chance to do so. Patch 1.2 now has the name "Together Toward Victory" and includes the previously teased Operation: Miru, Skydock Chosen offensive, and the melded Outbreak watchtowers event.
Check out the official patch site and the bonus weekend details!