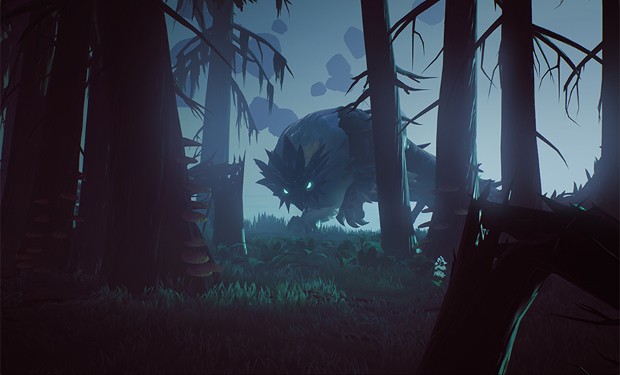 The Coming Storm is no longer coming — it's here! The first major update for Phoenix Labs' Dauntless is now live, bringing with it a new behemoth, a new faction, a new weapon, and explosives. Woo, explosives!
The update tells the story of an Ostian dreadnought that's forced to take refuge in Ramsgate due to some powerful Aether storms. The Ostians bring their grenades with them, as well as the Ostian Repeater, the first true ranged weapon for the game.
The storm itself heralds the arrival of a powerful new behemoth, the Koshai, a.k.a. the Sovereign of Thorns, who inhabits a deadly new floating island, The Hunting Grounds, that's been "Pulled together from various landmasses and lashed together with brambles and roots."
There are also a slew of bug fixes and other updates going live with this update, and you can read all about them on the Dauntless site.