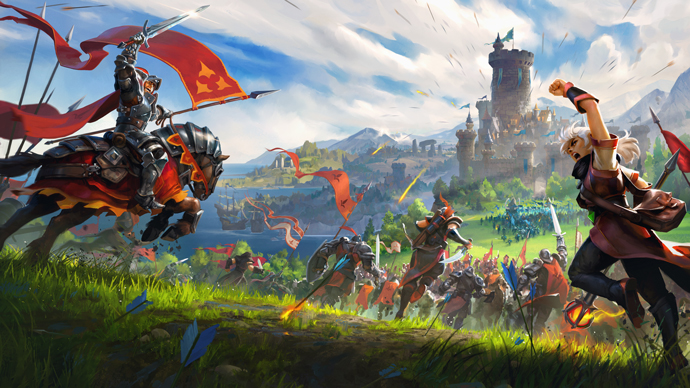 Freeform RPG Albion Online was originally promoted as a free-to-play game during its paid alpha — that's why we have a page for it — before developer Sandbox Interactive GmbH switched gears and decided to make it a paid game at launch. Sandbox said at the time that "Making the game ready for a free to play model would take up significant development time" and that F2P "would also create a lot of risks for the game – spamming, botting, world too small, etc."
Apparently, all that's been taken care of — or maybe they just want more players — because Albion Online will be going free-to-play on April 10. In a blog post, the dev team said that, despite the game "doing very well," its $30 price tag a "massive deterrent for trying out a new game, especially one as unconventional as Albion Online."
Veteran players will receive a Specter Wolf mount as compensation for their time, as well as a 10-day Fame boost, which runs from April 1 until the update goes live on the 10th. The FAQ provided with the blog post states that the overall monetization of the game will not change, with the two primary pillars being premium status and a cosmetic cash shop.
New players will be able to enjoy the full game, including the Oberon expansion that went live today. The April 10 update will also introduce a host of new features and content to the game, as laid out on the forums.
In our initial post about the game shifting from F2P to B2P just over three years ago, multiple commenters predicted this would happen eventually, some more cynically than others. I haven't played Albion since doing a first impressions article all the way back in 2014, because it just wasn't my cup of tea. If you've been playing it, what are your thoughts on today's news?