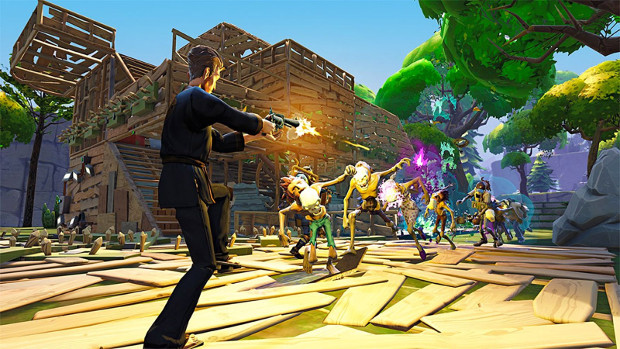 Fortnite patch 2.1.0 hit the servers this week. The first update of the year, it addresses bugs players asked to be fixed during the holiday and made changes to Battle Royale and Save the world — as well as some general quality of life improvements.
Included in the QoL changes is the Cozy Campfire. This healing trap can be placed on the floor for your allies to gather around. While there, they'll heal 2 HP per second. The trap lasts for 25 seconds.
Another nifty addition is the NVIDIA ShadowPlay Highlights feature. This feature automatically saves plays allowing you to show off your cool head shots with east. The feature can be manually configured to fit your recording needs.
As for Battle Royale and Save the world, a selection of general changes have been made for now. That being said, another update is slated for Battle Royale next week. So, to give players a bit of information on what's coming — or going — the devs have released another dev update video where they answer a few players questions. The general rundown is that players can expect new points of interest, but that Christmas stuff will be going away to make room for it. You can watch the video in full below.