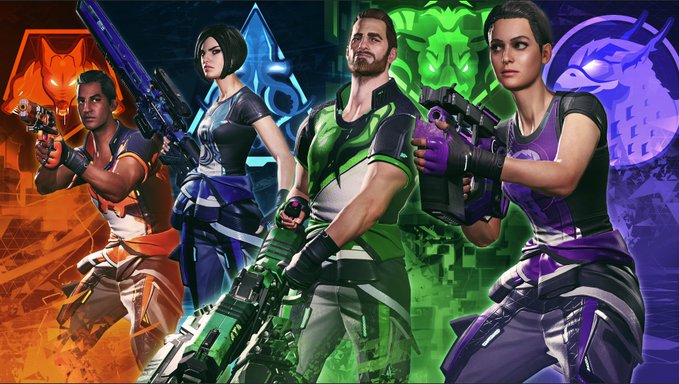 Hyper Scape's first limited-time mode makes the game bigger — well, more specifically, it makes the teams bigger, as your group of three morphs into a group of 24, making it that much easier for other players to carry your sorry butt. Actually, make that my sorry butt.
Faction War is available until Sept. 1, and it splits the field of 96 players into four teams of 24 players apiece, each with its own brightly colored motif and logo. The goal is still to be the last team standing, and it doesn't appear that the ubiquitous crown of the Crown Rush mode is active, so you'll just want to kill, kill, kill.
Today's update also brings new and returning items to the in-game shop — though one wonders how items can "return" to a game that just officially launched a week ago. Time-traveling hackers, probably.