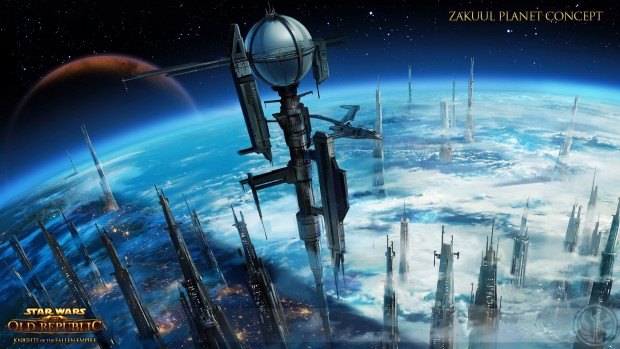 Star Wars: The Old Republic will be adding a perk for subscribers who jump into the upcoming Fallen Empire expansion. As a reward for your subscriber loyalty, subscribers to the free to play MMORPG will receive 1 free level 60 character. While all the details will be revealed as we get closer to launch, we do have a few of the higher profile questions answered since Eric Musco took to the forums today on the topic.
"As a subscriber, when you get Fallen Empire you will receive one free level 60 character. This character must be a new character, you cannot "boost" an existing character up to 60. Beyond that first one which is included free with KOTFE, you can purchase additional level 60 characters through the Cartel Market at any time," Musco wrote.
This will likely mean an increase in character slots for players and the team at BioWare is currently considering adding 2 slots but this isn't locked in just yet. As we near the expansion's release we'll get additional details regarding what this instant level 60 character means class story wise, companion wise, and other particulars players are already asking about.
What do you think of an instant level 60 for subscribers? Let me know below.