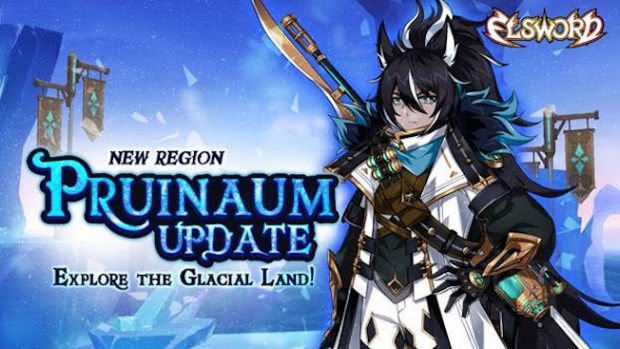 Things have gotten chilly in Elsword with the release of the Pruinaum Update. The update takes players to a whole new region where the White-Ghost King — one of the four Demon Lords — resides. Pruinaum is a frozen wasteland, and home to two new dungeons; Glacial Land and the Old Village Site.
The update also introduces the new Weapon Imprint System. This system uses Imprint Stones found in the Pruinaum region to empower weapons, allowing players to create custom effects and controlling how they operate.
As always, the devs are celebrating the update with some special events designed to help players both old and new get things under way. Details on the events are available on the Elsword site.