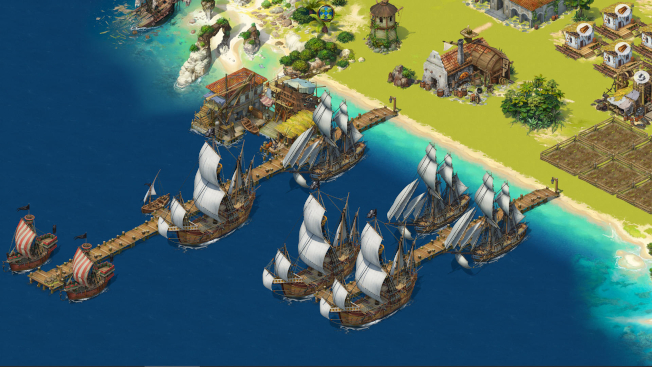 Yay, pirates! If you're a fan of getting up to no good on the high seas — and enjoy strategy games — then you may want to check out Gameforge's latest offering, Ultimate Pirates. The free-to-play, browser-based game, developed by Moonmana, offers players both PvP and PvE experiences as they compete to become the "ultimate pirate".
Players can explore the game via its RPG elements or jump right into PvP via multiplayer naval battles, teaming up with other players to take down their opponents. To succeed in the life of piracy, players will need to build fleets, form alliances, take down the enemy — while not forgetting to take everything they drop…it's the pirate way, after all.
Ultimate Pirates is available to play now via the Gameforge site.