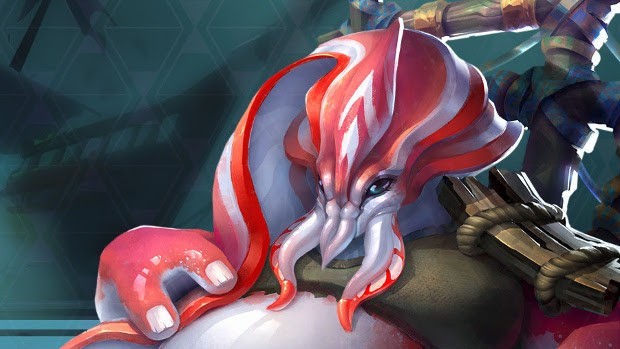 A new Clone has been introduced in Games of Glory today. Booma, a member of the Skiuteran faction, is one tanky lady. With the ability to increase both her armor and her movement speed (as well as stun her enemies with a jump) Booma is a force to be reckoned with.
She was once the Queen of Koruus in Skiutera, but gave up her crown when her forces were defeated by the Synarchy's army. Now, she's a prisoner and a reminder to her people of who is really in charge.
As always, the new patch also includes several changes. Bot behavior has been improved, the in-game camera has been tweaked, and bugs have been squashed. A full rundown can be found on the Games of Glory site.